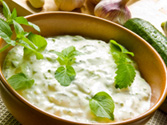 Below are just some of the regular activities in our calendar this year. For dates, special events, or workshops tailored to your requirements, please contact us and we'll do our best to accommodate your interests.
Hands-on cookery demonstrations. Learn about traditional Greek and Cypriot cooking. You'll be shown how to make some of our most popular recipes, and you'll learn about the traditions behind the foods.
Arts and crafts workshops. We'll take you to villages around Cyprus where you'll meet traditional craftsmen and women who'll show you the secrets of their trade – from pottery and woodwork to weaving and lacework.
Traditional food production. Join us on visits to the homes and workshops of people who still make traditional Cypriot foods and sweets in the original way – from halloumi cheese and yoghurt to fruit preserves and grape sweets.
Nature trails and village visits. We'll take you to some of the lesser-known spots around the island, share their history and introduce you to their inhabitants.
For more information or custom workshop/event requests please contact us.